PENGALIHFUNGSIAN HARTA WAKAF
Abstract
The greatest asset of the Islamic Ummah is actually in a worship activity of economic and social value that is "wakaf". This paper is included in the research of library (literature) with reference to the argument of the Koran, the Hadith of the Prophet's opinion of scholars and regulations (positive law) about the wakaf applicable in Indonesia. The result of the study that the alteration of wakaf land according to Hanafiyah is not permissible because the wakaf is forever and even Syafiiyah is more extreme to prohibit even though the property which is represented has been destroyed still become a waqf and he has belonged to Allah, while Malikiyah and Hanabilah allow if the initial wakaf property can not be utilized or not strategically or inconsistent with the wakaf's wakaf pledge. While Law no. 41 on Waqf in Article 41 paragraphs (1), (2) and (3) are mentioned if the wakaf property that has been represented is used for public purposes in accordance with the general plan of spatial (RUTR) based on the provisions of the prevailing laws and regulations with sharia. Implementation can only be done after obtaining written permission from the Minister upon the approval of the Waqf Board of Indonesia. Wakaf possessions that have been amended because of the provisions of the exemption as intended shall be exchanged for property whose benefits and exchange rates shall be at least equal to the original wakaf property.
Keywords
Cultural Studies
DOI:
http://dx.doi.org/10.29240/jf.v2i1.264
Refbacks
There are currently no refbacks.
This work is licensed under a
Creative Commons Attribution-NonCommercial-ShareAlike 4.0 International License
.
INDEXED BY: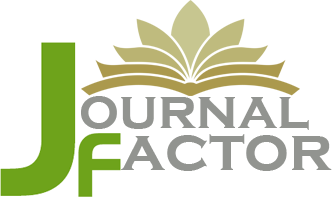 ---
View My Stats

This work is licensed under a Creative Commons Attribution-NonCommercial-ShareAlike 4.0 International License.
.